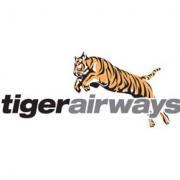 Effective September 6, 2011, Tiger Airways offers direct flights between Cebu, Philippines, and Singapore. Cebu is part of the Visayas island group and is known for its beautiful beaches and resorts. There will be one flight per day in each direction with flying time of 3 hours and 40 minutes. Introductory one-way fares start from SGD70 (USD57) inclusive of taxes and surcharges.
Quoted prices are sale "Tiger Raw" fares for one-way travel and are available on selected dates. Tiger Airways is a budget airline and additional fees apply for advance seat selection, checked luggage, meals and beverages during the flight, and electronic payment by credit card. For a fee of SGD15 (USD12) per passenger per direction you check up to 15kg of luggage.
Once the ticket has been issued, no refunds are permitted and fees will apply for any changes to the itinerary.
Promotional fares can be booked online at the official Tiger Airways website at http://www.tigerairways.com/.