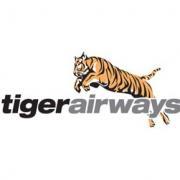 Tiger Airways has reduced their fares to nine cities across Asia until March 23, 2011. For travel from Singapore, sale destinations are Kuala Lumpur, Krabi, Ho Chi Minh City, Macau, Chennai, Jakarta, Hanoi, Hat Yai, and Haikou. One-way fares vary from SGD19 -120 (USD14.50-93.50) depending on the destination.
The following promotional fares are for departures from Singapore: Kuala Lumpur from SGD19 (USD14.50), Jakarta from SGD38 (USD30), Krabi from SGD45 (USD35), Hat Yai or Ho Chi Minh City from SGD48 (USD37.50), Hanoi from SGD89 (69.50), Macau from SGD90 (USD70), Haikou from SGD110 (USD86), and Chennai from SGD120 (USD93.50). The quoted fares include airline taxes and fuel surcharges, but not checked luggage or an electronic payment fee of SGD6 (USD4.50) per person per flight.
Promotional fares are only valid for travel during select dates and are available until sold out. Please see the Tiger Airways website for the eligible travel period for each destination.
Promotional fares can be booked online at the official Tiger Airways website at http://www.tigerairways.com/. The sale runs until March 23, 2011.