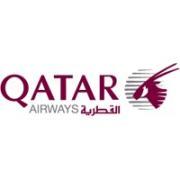 Indulge in the luxury of Qatar Airways, the world's five-star airline, on your next long-haul flight. For travel from now until March 31, 2010, you can enjoy special savings on both economy and business class fares from Singapore to popular destinations in Europe, the Middle East, North America, and South America.
Economy fares are priced at SGD1,010 (USD790) to Dubai, SGD1,280 (USD1,000) to Moscow, SGD1,305 (USD1,020) to Frankfurt, SGD1,415 SGD (USD1,100) to London, SGD1,895 (USD1,475) to New York, SGD2,945 (USD2,295) to Sao Paulo, and many more. Skytrax rated Qatar Airways' economy seats as the Best Economy Class in the World in 2009 and 2010.
Business class fares are also reduced during this promotion and include SGD3,055 (USD2,380) to Dubai, SGD4,875 (USD3,800) to Moscow, SGD4,900 (USD 3,820) to Frankfurt, SGD5,290 (USD4,120) to London, SGD7,025 (USD5,475) to New York, and SGD9,245 (USD7,205) to Sao Paulo.
The quoted prices are for return flights including all taxes and fees and include up to 23 kg of checked baggage. To enjoy these savings you must book before March 31, 2011. The number of seats available at these special rates is limited and subject to availability.
To view the full list of special fares or make a booking, visit the Qatar Airways website. You can also make a reservation by phoning (65) 6732 9277.