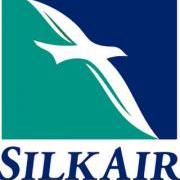 SilkAir, the regional wing of Singapore Airlines, is offering special prices on one-way flights to China, Philippines, Indonesia, and Myanmar until March 31, 2011. Flights depart from Singapore and deals include Xiamen for SGD402 (USD315), Cebu for SGD198 (USD155), and Surabaya for SGD193 (USD149). Fares are for one-way travel inclusive of all taxes, fees, and service charges.
Other promotional one-way economy fares include Chongqing, China, from SGD432 (USD339), Yangon, Myanmar, from SGD238 (USD187) and Davao, Philippines, from SGD478 (USD375). Other fares to Indonesia are Manado from SGD268 (USD210), Solo from SGD203 (USD159), and Lombok from SGD248 (USD194). Once the ticket has been issued, a fee of SGD150 (USD117) will apply for refunds. Change of name is permitted with a SGD30 (USD23) fee.
Silkair is a Singapore-based airline that connects Singapore to 31 cities across Southeast Asia, India, and China. It is a full-service airline and all fares include 20kg of checked luggage, on-board entertainment systems, and food and beverages during the flight. Silkair was awarded the title of "Best Regional Airline: Southeast Asia" by Skytrax, an independent evaluator of airlines, in 2009 and 2010.
For a full list of fares and easy online bookings, visit the official Silkair website at http://www.silkair.com. Alternatively, you can contact their 24-hour telephone sales unit at (65) 6223 8888.