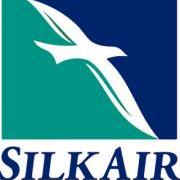 Roundtrip fares to exotic countries across Southeast Asia start at just SGD220 (USD177) during SilkAir's "Seasonal Sale". Promotional fares from Singapore include Kuala Lumpur for SGD220 (USD177), Siam Reap for SGD320 (USD258), Cebu for SGD328 (USD264), and Kunming for SGD607 (USD489). The travel period varies by destination and bookings must be made before September 30, 2011.
SilkAir connects Singapore to major destinations in Malaysia, Thailand, Cambodia, Vietnam, Myanmar, China, India, Indonesia, Philippines, and Nepal. Additional sale fares include Kuching or Langkawi for SGD220 (USD177), Lombok for SGD318 (USD256), Da Nang for SGD408 (USD329), Bangalore for SGD588 (USD474), and Kathmandu for SGD829 (USD668).
Quoted fares are promotional rates inclusive of all taxes, surcharges, and 20 kg of checked luggage. Once booked, tickets are non-refundable and the travel dates or passenger name cannot be changed. Promotional fares are not eligible for frequent flier miles. Visit the SilkAir website to see a full list of promotional fares from Singapore and the applicable travel period.
Visit the SilkAir website at http://www.silkair.com to make an online booking. Alternatively, you can contact their 24-hour telephone sales unit at (65) 6223 8888.