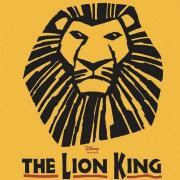 Combine a night at the luxurious Marina Bay Sands Hotel with tickets to see the award-winning musical "The Lion King" and save 15%. Rates start from SGD585 (USD457) for a one-night stay plus 2 tickets to the performance at the connected Marina Bay Sands Theater. The "Lion King Signature Package" is available from March 21 to May 31, 2011.
Guests can choose from three different categories of show tickets and a variety of room classes. The quoted price of SGD585 (USD457) is for two C Reserve tickets and an Atrium Deluxe Room. Rates are higher for other combinations. In addition to show tickets, the package includes unlimited access to the Sands Skypark, access to the exclusive rooftop infinity pool, and a complimentary airport shuttle. The "Lion King Signature Package" does not include breakfast.
Marina Bay Sands is Singapore's newest luxury resort and is also home to a casino, shopping center, 57th floor observation deck, celebrity chef restaurants, a skating rink, convention center, and the ArtScience Museum. "The Lion King", an award-winning Broadway musical based on the animated Disney film, is the first major performance to be held at the Marina Bay Sands Theater.
Reservations can be made at the Marina Bay Sands website or by calling (65) 6688 8805. Reservations for "The Lion King Signature Package" must be guaranteed with a credit card and changes or cancellations are not permitted.