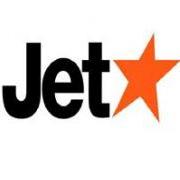 Jetstar Airways has added two new destinations to its offering of direct flights from Singapore – New Zealand and Hangzhou (Shanghai). Jetstar now flies between Singapore and Hangzhou four times per week and offers a daily service between Singapore and Auckland, New Zealand. For travel through May 2011, one-way fares start from SGD199 (USD157) to Hangzhou and SGD386 (USD306) to Auckland.
Hangzhou is Jetstar's seventh destination in China. It is the capital of Zhejiang province and is known for its beautiful natural scenery. It is also a gateway to the financial city of Shanghai which is only 45 minutes away by high-speed train.
Auckland is the largest city in New Zealand. From Auckland, Jetstar also offers connecting domestic flights to Christchurch, Queenstown, and Wellington.
The quoted prices are the lowest one-way fares available until May 31, 2011. Taxes and surcharges are additional and range from SGD40–100 (USD31-80) per flight. These are "JetSaver Light" fares and additional fees apply for checked luggage, meals, and e-payment using a credit card. Once booked, fares are non-refundable and fees apply for any changes to the itinerary.
Visit the Jetstar website for more information or to make an online booking. You can call the 24-hour Jetstar customer service line at 800 6161 977 (in Singapore) or (61) 3 9347 0153.