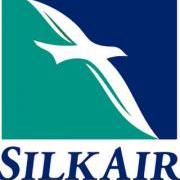 SilkAir is offering special fares from Singapore to cities across Southeast Asia. Roundtrip fares range from SGD220 (USD175) to Kuching or Langkawi, Malaysia to SGD829 (USD665) to Kathmandu, Nepal. Other destinations include Vietnam, Cambodia, Indonesia, Thailand, Myanmar, India, and China. The "Seasonal Sale" is available for bookings until September 30, 2011.
The quoted fares are for roundtrip economy travel inclusive of all taxes and surcharges. Other promotional fares for departures from Singapore are SGD239 (USD191) to Phuket, SGD318 (USD255) to Lombok, SGD320 (USD257) to Siam Reap or Phnom Penh, SGD408 (USD328) to Da Nang, SGD588 (USD472) to Bangalore, and SGD607 (USD487) to Kunming.
For a full list of promotional fares visit the official SilkAir website. The quoted fares are the lowest available during the promotional period and are higher during peak times. Once issued, tickets are non-refundable and no changes may be made. Tickets must be issued by September 30 but the travel period for most flights is until March 31, 2011.
Reservations can be made online or by calling the 24-hour reservation line at (65) 6223 8888. SilkAir is a full-service airline and fares include 20kg of checked luggage, an on-board entertainment system, and food and beverages during the flight.