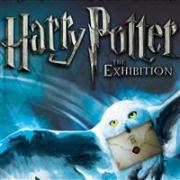 Singapore's ArtScience Museum will be hosting Harry Potter: The Exhibition from June 2 – September 30, 2012. For the first time in Asia, this exhibition will allow fans of the magical series to see hundreds of costumes and props from all eight films films including Harry's wand and the golden snitch. Admission is SGD24 (USD19.50) for adults and SGD14 (USD11) for children age 2 – 12.
"Featuring artifacts in settings inspired by the film sets, go on a journey through the famous wizard's world and experience first-hand all the wonders of Hogwarts™ such as the Gryffindor™ common room, Hagrid's hut, and the Great Hall. Along the way you can pull a Mandrake from its pot, toss a Quaffle in the Quidditch™ area, and encounter centaurs, Buckbeak™ the Hippogriff and a giant Acromantula spider in the Forbidden Forest."
Admission to Harry Potter: The Exhibition is timed with a certain number of entries allowed per hour. Purchase your tickets in advance to secure your preferred entry time.
Visit the ArtScience Museum website for more information or to purchase tickets to Harry Potter: The Exhibition.