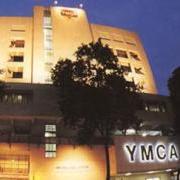 Save money on accommodations in Singapore this holiday season with great rates at the YMCA International House. Promotional rates start at SGD135 (USD103) and are valid until the end of January 2011.
Promotional rates are offered for 3 different room types. A Superior room costs SGD135(USD103) and is furnished with 2 twin beds. A Family Deluxe room costs SGD161.50 (USD123) and can accommodate up to 4 people. A Junior Suite costs SGD195 (USD149) and has a separate bedroom and living area. All rates include breakfast and wireless Internet access but do not include 10% service charge and 7% local taxes.
During the peak holiday period from December 23, 2010, until January 1, 2011, rates are increased to SGD162 (USD124) for a Superior room, SGD193.50 (USD148) for a Family Deluxe room, and SGD234 (USD179) for a Junior Suite.
The YMCA International House has been operating since 1984 and is popular with business and leisure travelers alike. Its rooms have been recently renovated and all have a mini-fridge, TV with satellite channels, coffee and tea making facilities, and a modern bathroom with standing shower. A variety of facilities are available including a pool, fitness center, meeting rooms, reading lounge, and café. The hotel also has an ideal location between downtown and Orchard Road, so Singapore's best shopping, dining, and attractions are just minutes away by public transit.
For more information about the YMCA International House or to make an online reservation, visit their website at http://www.ymcaih.com.sg. You can also contact the reservations desk at (65) 6336 6000. Reservations must be confirmed with a 1-night non-refundable deposit.