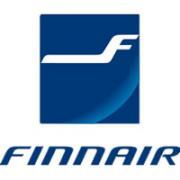 Beginning May 30, 2011, Finnair will offer direct flights between Singapore and Helsinki, the capital city of Finland. There will be one flight every day and the flight time is approximately 12 hours. From Helsinki travelers can easily connect to other destinations across Europe. Round-trip economy fares start from SGD1,620 (USD1,312) including all taxes and airline surcharges.
Flight AY082 departs Singapore at 11:30pm and arrives in Helsinki at 6:35am local time the following day. Flight AY081 departs Helsinki at 11:40pm and arrives in Singapore at 4:10pm local time the following day.
The quoted price of SGD1,620 (USD1,312) is the lowest economy class fare available for travel through July 2011. It is an 'Economy Saver' fare and, once booked, no changes or cancellations are permitted. Promotional fares are subject to availability.
Finnair is the flag carrier of Finland. It is a member of the Oneworld airline alliance and flies to 55 destinations. It advertises as "The fast airline between Europe and Asia" and is considered one of the most environmentally friendly airlines for long-haul air travel due to its direct routes.
Visit the official Finnair website at http://finnair.com/ for more information or to make an online booking.