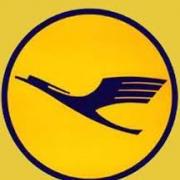 Lufthansa Airlines is offering greatly reduced prices on flights from Singapore to Jakarta, Indonesia. These special fares are available until December 31, 2010, with return economy fares starting from just SGD222 (USD170).
The price of SGD222 (USD170) is the lowest fare available during the validity period and fares on certain dates may be higher. The departure period is from November 23 until December 31, 2010, and the return period is from November 23, 2010, until January 6, 2011. To be eligible for this special fare the maximum stay is 7 days.
Flight LH 778 departs Singapore's Changi airport at 6:10pm daily and arrives in Jakarta 1 hour and 40 minutes later.
Quoted fares are for return economy travel inclusive of all taxes and fees. These promotional fares cannot be changed and are non-refundable. Lufthansa is a Star Alliance carrier and frequent flier mileage can be accrued.
Lufthansa is the flag carrier of Germany and is the largest airline in Europe. It is a full service airline and rates include checked luggage, on-board refreshments, and personal entertainment screens with a selection of movies, TV shows, and music.
Special prices from Singapore to Jakarta are only available for e-ticketing, so visit Lufthansa's official website at http://www.lufthansa.com/sg/ to make a booking.