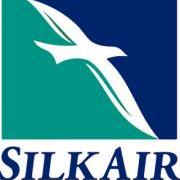 Starting March 26, 2012, Silk Air will offer direct flights between Darwin, Australia, and Singapore. To celebrate this new route, Silk Air is offering promotional fares starting from just SGD658 (USD525). This is a round-trip economy fare inclusive of all taxes and surcharges. To get this special deal
book by March 31 for travel on select dates through December 31, 2012
Promotional fares are subject to availability. Once the flight has been booked, a fee of USD20 will apply for any changes to the flight or travel dates. For this special fare, the minimum stay is 5 days and the maximum stay is 30 days.
SilkAir is the regional wing of Singapore Airlines. It is a full-service airline and fares include 20kg of checked luggage, an on-board entertainment system, and food and beverages during the flight.
Visit the SilkAir website at http://www.silkair.com to make an online booking. Alternatively, you can contact their 24-hour telephone sales unit at (65) 6223 8888.