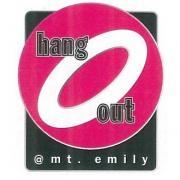 See the greener side of Singapore with the new "Nature@Hangout" package from the Hangout Hotel @ Mt. Emily. The 3 night/4 day package costs SGD360 (USD280) for double occupancy and includes accommodations, daily breakfast, Internet access, plus tickets to the Orchid Gardens and Sungei Boleh Wetland Reserve.
The "Nature@Hangout" package is available until March 31, 2011. Accommodation will be in a standard room and includes daily self-serve breakfast. Guests will also receive 2 tickets to the Orchid Gardens at the Singapore Botanic Gardens and 2 tickets to the Sungei Boleh Wetland Reserve where they can observe the flora and fauna of the tropical mangroves.
The price of SGD360 (USD280) for a 3 night stay is inclusive of 7% taxes and a 10% service charge. The package can also be extended to a 4 night stay for SGD460 (USD357). To secure these special rates full pre-payment is required by credit card and there will be no refund in the event of a cancellation. This package is not available from February 11 – 14.
The motto of Hangout Hotel is "no frills, just fun" and they offer everything a savvy traveler needs at a great value. Standard rooms have air-conditioning, 1 double or 2 twin beds, and a squeaky-clean attached bathroom. Guests have full use of the hotel's facilities including computers with Internet access, a TV and games lounge, guest kitchen with complimentary coffee and tea, plus free local calls.
For more information about Hangout Hotel @ Mt Emily, visit their website. Reservations can be made online or by emailing enquiries@hangouthotels.com.