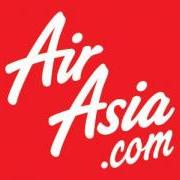 The budget airline AirAsia is now the easiest way to travel from Singapore to Chiang Mai, Thailand, or Miri, Malaysia, with their new direct flights to these great cities. Service to Miri begins January 21 while service to Chiang Mai begins January 23. Introductory one-way fares for these new routes start from just SGD33 (USD26) for travel to Miri and SGD63 (USD49) to Chiang Mai.
AirAsia will fly to Miri, East Malaysia, four times per week. Flight AK6067 departs Singapore's Changi International Airport at 10:50am and arrives in Miri at 12:50pm. AirAsia will fly direct to Chiang Mai, Thailand, every day. Flight FD4111 departs Singapore at 7:45pm and arrives in Chiang Mai at 9:35pm local time.
The quoted prices are the lowest fares available for one-way travel in February 2011. Promotional fares are subject to availability and black-out dates such as public holidays apply. Quoted fares are inclusive of airport taxes and fees. Air Asia is a budget airline and additional fees apply for checked luggage, meals, seat selection, or online payment by credit card. Once booked, tickets are non-refundable and fees will apply for any changes.
For more information or to make a booking, visit the AirAsia website at www.airasia.com. AirAsia customer service can be contacted at (65) 6733 9933.